The Usual Stuff We Do: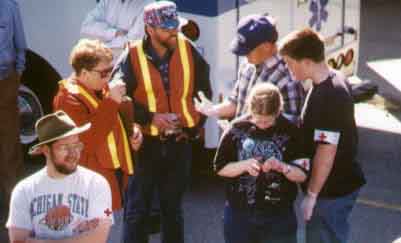 Mock Disaster is a large annual eevent at which lots of scouts and scouters get together at a mock-up disaster scene to test their medical skills. Scouts act as medics and other positions to try tosave other scouts that have faked injuries. Here the leaders can be seen to be taking their leisure while the scouts do all the work.

---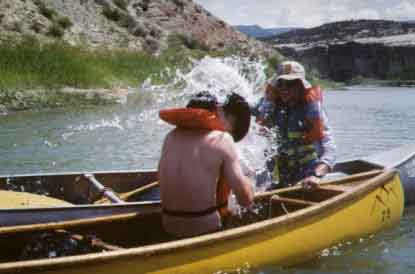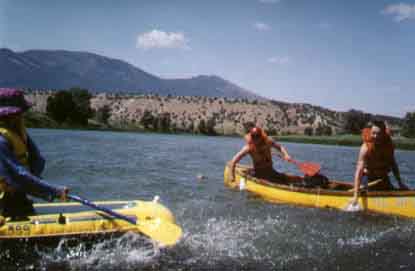 Waterwars are a favorite on river canoe trips the Post takes often.

---
Sometimes the water gets a bit rough on the trips.

---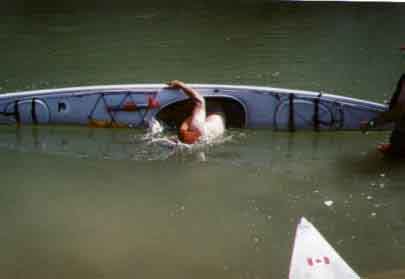 To use the kayak you have to be able to go under and get out.

---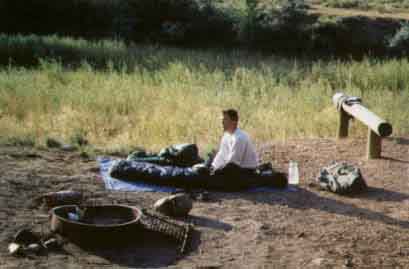 Contemplating morning? Or just groggy.

---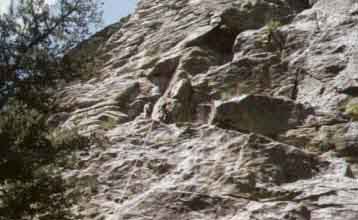 Rock climbing is also a big Post activity. This is Castle Rock in Boulder Canyon.

---
---
Back to main page.
Author: Gram Wagener
Created 4/16/98. Updated: 08/02/99