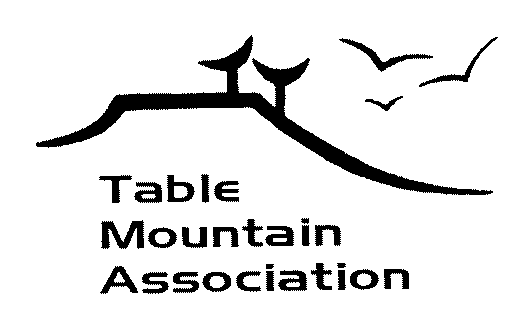 TABLE MOUNTAIN ASSOCIATION
5735 Prospect Rd.
Longmont, CO 80503


---
PROGRAM AND POTLUCK BRUNCH
SPEAKER:
DR. WILLIAM UTLAUT, DIRECTOR,
INSTITUTE FOR TELECOMMUNICATION SCIENCES
SATURDAY, AUGUST 8,
10:00 AM TO NOON
TRIPLE CREEK RANCH
4255 NELSON ROAD
LONGMONT, CO 80503
Brunch will begin at 10:00AM. Dr. Utlaut, whose responsibilities include managing the Table Mountain Facility, will speak at 11:15 on the mesa's history and science and its relationship to the surrounding community.
Please bring blankets and chairs, cups, plates and utensils.
Brunch potluck suggestions:
Muffins, biscuits, pastries, quiches, hard boiled eggs, plus whatever else you dream up to share.
Coffee and tea will be provided.
Triple Creek Ranch has been made available to us through the generous hospitality of its owners, Dave and Lynn McChesney.
Please plan to attend! It will give us all an opportunity to meet each other, meet the board of directors, and show we are a concerned community.
Future programs will cover area geology, archaeology, flora and fauna, history, livestock, gardening, weeds, irrigation and other subjects suggested by you.
Since this is our first program, we need your help in estimating the size of the gathering. If you are coming, please either return the BRUNCH coupon on the last page, or call Cathy Lecce-Chong at 303-546-0591.
---
Contact the TMA / TMA Home Page