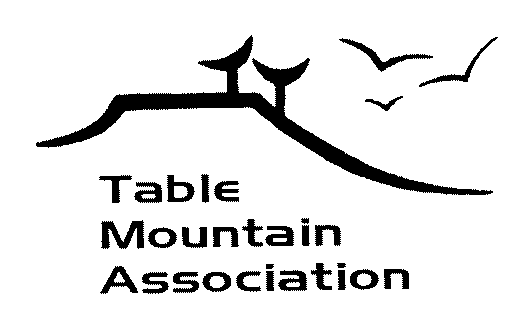 TABLE MOUNTAIN ASSOCIATION
3286 Plateau Rd.
Longmont, CO 80503


---
Villa Flavia: The Proposal, Brief History, and Present Status
In December of 1999 Silvano and Elvira De Luca proposed the construction of a residence, plus a reception hall to be used primarily for wedding and group meetings. The proposed development is to be located on 43 acres of agricultural land below the hogback on the east side of the North Foothills Highway and north of Nebo Road.
The project proposes a reception hall of 8483 square feet (which includes 2,315 square feet of residential floor area), and will be up to 30 feet in height. There will be a detached 864 square foot garage with 500 square feet of potential habitable space above. A 2,084 square foot barn is proposed at the north end of the parking lot. The total square footage proposed is 11,895 square feet. The applicant is proposing a gravel parking lot designed for 60 parking spaces. The reception hall will have a maximum occupancy of 200 people. The wedding receptions will occur primarily on weekends with small group meetings during the week. All events will be catered, with no restaurant facilities on site.
This project has moved through several stages of Boulder County's Land Use Departments Special Use Review for development projects of its kind. The staff of the Land Use Department did not approve the proposal. The staff found that the proposed development is out of character with the neighborhood and is not compatible with the surrounding area. In addition, the staff found that the project would result in an over-intensive use of land compared to the surrounding area.
The Planning Commission of Boulder County met on June 21, 2000 and voted unanimously to deny this application. A scheduled hearing before the Board of County Commissioners on November 21, 2000 was postponed at the last minute due to the beginning of negotiations with Boulder City Parks and Open Space for the possible purchase of the land as open space. As far as we know this is the present status of the proposed development.
The board of the Table Mountain Association believes, along with Boulder County Land Use Staff and the Boulder County Planning Commission, that this development is not compatible with the neighborhood and would lead to over-intensive use of land. We think that a facility of this type should not be built upon agricultural land deemed of statewide importance and in an open space corridor.
Four outstanding issues have not been addressed by this proposal and contribute to our concern for the over-intensive use of this land. These concerns are based on our current knowledge of the proposal.
First, we have yet to see a Site Plan for this proposed development that describes the amount of acreage that will be needed to provide a two-lane all weather access lane with four turnouts as required by fire codes.
Second, a determination by the zoning administrator has not been made regarding whether the proposed residence needs a separate site plan review as an accessory dwelling on the site.
Third, there has not been a formal review to accept development plans which propose 60 parking spaces and to waive a statute of the Boulder County Land Use Code which would require 205 parking spaces (equivalent to an acre of land) for the proposed development.
Fourth, a requirement to submit detailed engineering plans for sewage disposal need not be submitted by the applicant according to the site plan review process until after completion of public involvement in the review process. The board believes that it is entirely possible that sewage disposal will exceed the amount of less than 2000 gallons daily submitted as part of the proposal. If such, then more acreage would have to be disturbed and wetlands may be damaged and underground water polluted. We feel this determination should be made prior to excluding the public from the review process.
We have additional concerns regarding an increase in traffic hazards due to access for this proposed facility being on Foothills Highway (36). These concerns include problems with bicycle traffic on the highway and dangers resulting from turning into and out of high speed traffic on that stretch of highway.
The board of the association, as reported in earlier newsletters, has an active subcommittee which monitors development proposals for our region which might have region-wide impact upon our unique quality of life. We feel that Villa Flavia is an illustration of such a development proposal.
---
Contact the TMA // TMA Home Page
---