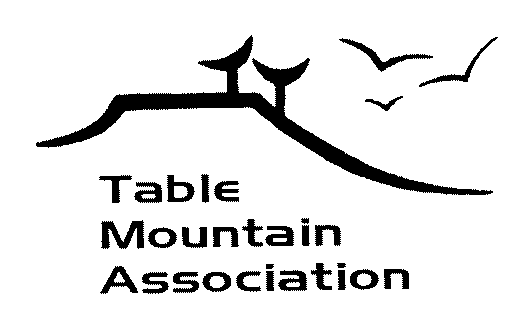 TABLE MOUNTAIN ASSOCIATION
5735 Prospect Rd.
Longmont, CO 80503


---
TMA PRESIDENT'S COLUMN
On the afternoon of August 25, The Table Mountain Association Board of Directors had a fruitful and fascinating meeting and tour with a large group of scientists and managers from the Dept. of Commerce and USGS who are involved with research activities on the mesa. Suzanne Webel has written a complete report of the session elsewhere in this newsletter.
The Board extends our gratitude for the effort and time put forth by all the participants, particularly Rick Johnson, Building Management Specialist with the Mountain Administrative Support Center, who pulled together the many diverse groups from the government and chaired the very smooth and informative session.
Dr. Kent Groninger, Executive Director of NOAA's Labs in Boulder, has suggested we open the tour to all Table Mountain Association members some Saturday next year. We hope this activity can be arranged!
After spending the afternoon together, both groups decided we were very happy to be neighbors. We share a deep appreciation of the need to preserve this unique site, unique for sensitive scientific measurements that can only be accomplished here, and unique for its archaeological, historical, and ecological values. Land use by the government and the surrounding homeowners appears to be entirely compatible.
That same night, coincidentally, the Boulder City Open Space Board of Trustees approved a $9 Million item in its 2000-2006 budget for the purchase of Table Mountain from the federal government to preserve it as open space and prevent commercial or residential development. It was stated that the city would attempt to make this purchase in partnership with Boulder County.
While the Table Mountain Association Board whole-heartedly agrees that it is desirable to preserve this site, we were surprised to learn of this attempt to purchase the mountain, since we had been assured by Dept of Commerce managers earlier in the day that they had no intention of divesting themselves of the site. Jim Crain, Director of City of Boulder Open Space and Real Estate, informed me that he was aware of no plan to sell Table Mountain. He merely put the funds to acquire Table Mountain in the budget as a contingency in case the site ever came on the market. He is working closely with local Dept of Commerce officials to see if he can obtain an agreement similar to the one he achieved at Rocky Flats with the help of Sen. Allard and Rep. Udall. The agreement will prevent commercial or residential development of the site forever.
Ron Stewart, Chair of the Boulder County Commissioners and Director of Boulder County Parks and Open Space told me that the County would be very interested in preserving the site as open space, but only when, and if, the federal government decided to dispose of it. Boulder County has made no commitment or plans to finance the acquisition at this time.
Stay tuned. We will keep you posted here in the newsletter and on our web page.
Jim Mays 303-444-8058, jsmays@concentic.net
---
---
Contact the TMA // TMA Home Page
---