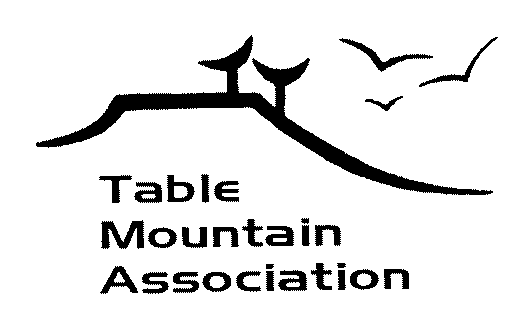 TABLE MOUNTAIN ASSOCIATION
5735 Prospect Rd.
Longmont, CO 80503


---
ANNUAL DUES ALWAYS ACCEPTED!
$5.00 membership renewals were due Oct. 1 to cover the period through September 2000.
Your continued membership is important for two reasons:
The money is needed to continue mailing quarterly newsletters to close to 900 residents within a three-mile radius of Table Mountain.

The association presently has 116 voluntary, paid family memberships. Approximately 80 memberships are currently lapsed. Each additional member adds clout to the ability of the association to represent the membership's interests.
Contributions in addition to your dues are always welcome.
---
The Association is looking for new members that would be interested in serving on the Board of Directors. If you have ideas or are interested in helping with programs or events, we would like to have you become part of the group! It is only a small time commitment and the more people we have, the more events we can sponsor. The Board meetings are held every second Tuesday of the month at 7:00 PM. You can check the website for the host's address or call a board member for information.
---
Classifieds
Patricia Salazar, Attorney at Law (303) 651-7747
Specializing in Divorce, Post Decree modification, Family and Criminal Law. 20 years experience.
She offers free initial consultation.
---
HAY for SALE!
Premium grass and grass/alfalfa mix. Outstanding quality. $3.75/bale with a 10% discount for Table Mountain Association members. Quantity discounts are available. You need hay anyway – support a hardworking TMA member! Suzanne, 303-485-2162.
---
Put your Ad here! We are offering 5 line ads at a cost of $5.00 per ad. Ads can be for products or services. Reproductions of calling cards are $20.00 per ad. Please send your copy to Rusty Denham, 10353 N. 65 th Street, Longmont, CO 80503, or E-mail copy to rdenim@aol.com
---
Contact the TMA // TMA Home Page
---