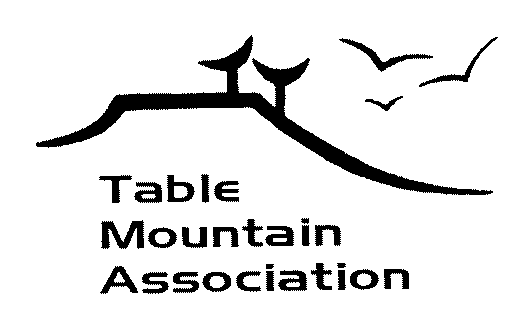 TABLE MOUNTAIN ASSOCIATION
5735 Prospect Rd.
Longmont, CO 80503


---
It's a bird, it's a plane, it's super … nope it is indeed just another low flying plane buzzing over our tranquil rural area. Private aircraft traffic has been increasing as more and more people are learning to fly and purchasing planes primarily for recreational use. Add to this mix the increasing numbers of business utilizing their own aircraft for business travel and you get some explanation for the steadily expanding air traffic over our neighborhood. We are of course blessed (?) with having the Boulder, Longmont, and Jeffco airports all within a stone's throw (plane-wise) from us, and all seeing major increases in usage. For example, the Longmont airport is projecting substantial increases in traffic and has already obtained FAA funding to enhance the facilities to be able to attract and serve more traffic, including business aircraft.
In our rural area where the ambient noise level is usually quite low, the noise from planes is annoying and intrusive unlike in more urbanized areas where the ambient noise is high enough to usually mask private aircraft noise. The bothersome flights include straight fly-overs by planes skimming the treetops, planes repeatedly doing maneuvers over the same place such as turns and stalls, and stunt practicing by aerobatic planes doing things like loops and powered dives. Much of the time these offending pilots are in violation of specific FAA regulations, or at least universally recognized safety guidelines, and certainly lack some measure of consideration for those below. According to those pilots we've talked with, flying low can be a lot more fun than at higher altitudes, even though it is obviously more dangerous since any significant mechanical malfunction or pilot error would likely lead to a most unpleasant encounter with terra firma. As far as the practicing of maneuvers is concerned, the attraction to our area seems to be the thought that there is nothing really down here, other than a big chunk of basically unoccupied government land (Table Mountain), a few houses, and maybe some cows and horses. In the case of aerobatic flights, the designated area for such practice is up by Lyons, not our neighborhood, but of course, that doesn't keep it from happening.
Of course not all pilots are irresponsible and inconsiderate in terms of our concerns. Some are unaware of the problems they are causing. Some, though, truly don't seem to care, asserting a right to fly pretty much wherever and however they want as if it were the last bastion of freedom in the land. And, fortunately, we have found some who are genuinely sensitive to our issues and even wanting to work with us on this issue.
Private aviation is historically very well organized on the local, regional, and national level, and has worked, usually effectively, over the years against efforts to mitigate noise problems whether thru equipment modifications or mandated changes in flight behavior such as increasing minimum flight altitudes. And even the FAA which is in charge or regulating and enforcing flight practices etc. is also mandated to promote aviation, help it grow and prosper, and therefore is reticent to tighten up regulations, institute new requirements, or even enforce existing regulations without a lot of prodding.
In order to deal with this we are working to form a coalition consisting of area neighbors, some of the above mentioned 'friendly' pilots/flight instructors, and members of the scientific community who work on the Table Mountain facility itself, under the authority of the U.S. Dept. of Commerce.
We will be developing a flyer to be distributed to the airport managers and facilities operators at the local airports expressing our concerns about the noise issue and requesting the pilots to avoid our area where possible, especially in terms of low flying, repeated maneuvers, and aerobatic stunts. The flyer will make clear the seriousness of our concerns and the breadth of our coalition.
We also are exploring the possibility of having the Table Mountain facility designated as a restricted air space which would result in higher minimum flight altitudes in the area and in practice a significant likelihood of many pilots avoiding the area altogether. The only other similar federal facility in the country has such a restricted flight designation.
All of us can help by reporting offending planes/pilots to the FAA, but identifying the planes is difficult as well as knowing just when they are flying "too low". The present minimum flight altitude over our area is either 500' or 1000' depending on how densely populated our
area is considered to be. This is definitely a fuzzy issue, open to various interpretations. However it is not unusual for planes to fly below even the 500' level, a clear FAA violation. A plane was recently observed actually doing a quick landing on top of Table Mountain by one of our pilot/instructor friends who works at the facility - how's that for a low flight! To help aid us in knowing just what a plane at 500' and 1000' looks like, we will be conducting an 'altitude test flight' where we fly over the area at these altitudes and allow residents to see how this looks, takes pictures for future reference and so on. Speaking of taking pictures, we have heard that any decent camera, fast film, and a telephoto lens can capture the identification number of the planes which is required to be on the side, even when you can't see it yourself. This is part of what we will want to check out in our test flight.
Any of you concerned about this issue and interested in being involved in any aspect of what we are trying to achieve, including our little test flight which will probably be in a month or so, please contact us - we can certainly use your help, participation, ideas and suggestions!
---
Contact the TMA // TMA Home Page
---