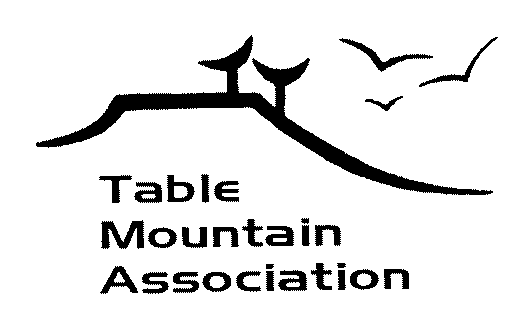 TABLE MOUNTAIN ASSOCIATION
5735 Prospect Rd.
Longmont, CO 80503


---
Art and Garden Show and Sale
Saturday, April 15 2000
9:00 a.m. to 4:00 p.m.
at the Altona Grange
Nelson Road and 39 th Street
Come to the second annual Arts and Garden Show and Sale sponsored by the Table Mountain Association. This is an opportunity for you to:
Meet your neighbors;

Sell and/ or exhibit your paintings, sculpture, textiles, pottery, and other crafts;

Buy organic produce and herbs from local producers;

Buy bedding plants and xeriscape plants appropriate for our locale;

Enjoy a display of llamas from Rocky Mountain Llamas and learn about raising animals on a small acreage;

Inform yourself about important issues you need to know about: living with wildlife in our rural neighborhood, Table Mountain, water and soil conservation, plant care, airplane regulations;

Advertise you "Teen business" or other business on our "Neighborhood Resources" bulletin boards: we know there are sitters, animal caretakers, gardeners, painters, chefs, carpenters, web site designers, "fix-it" people, tailors, and concert pianists out there. Let everyone know!
There will be no charge to exhibit and/or sell your work, but a 10% donation of your sale will be cheerfully accepted. You must sign up by April 5 so we can plan a good space for you. You will need to provide your own exhibit materials. To sign up, call Wilda Swift (303) 938-9693 or Anne Bliss (303) 449-7757.
---
Contact the TMA // TMA Home Page
---