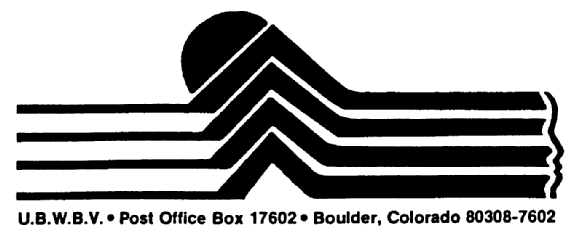 United Black Women of Boulder Valley
P.O. Box 17602, Boulder, CO 80308-0602
---
Welcome!!
Our Mission Statement
The mission of our organization is
to promote bonding among Black women in the Boulder Valley community by being a vehicle for social contact, support and empowerment;
to promote the educational, economic, political and social welfare of Blacks in Boulder Valley;
to advance the image of Blacks in this community and the state.
When We Meet
Our main organization is currently on sabbatical, but if you are interested in participating in youth activities, please read further down about the Institute for African-American Leadership.
UBWBV Annual Events
Night of Inspiration: a night of creative expressions in poetry, prose and dramatic pieces by local African-American women. (November)
Juneteenth Picnic: a summer event for family and friends to get together.
Christmas/Kwanzaa Celebration: a holiday family event with Santa Claus and the teachings

of Kwanzaa principles (and presents for the kids!) (December)
UBWBV Activities -
The Institute for African-American Leadership
The Institute for African-American Leadership (IAAL) is a year long leadership and community development/service project for students between the ages of 12 and 18.

Check out IAAL's web page for thier trip to South Africa at The Africa Project website.

For more information about IAAL, please email Malaika Pettigrew at malaikap@mindspring.com.
Other Information
UBWBV has just established the Joan Washington Scholarship Fund with assistance from community leader Ron Swinson. This scholarship fund has been set-up to assist African-American students in the Boulder community. This scholarship was established in memory of Joan Washington who was an active member of UBWBV and worked at the University of Colorado. Joan strongly encouraged Black youth to pursue higher education.
WWW SITES
Some Colorado African-American WWW sites:
Other African-American related WWW sites:
---
This html was last updated on Sept 26th, 2000. Please send comments or suggestions to Lia Pennington at liapennington@usa.net or use the BCN organization comment form.
Kente cloth background is courtesy of Windy's Fashionable Page Designs.
---