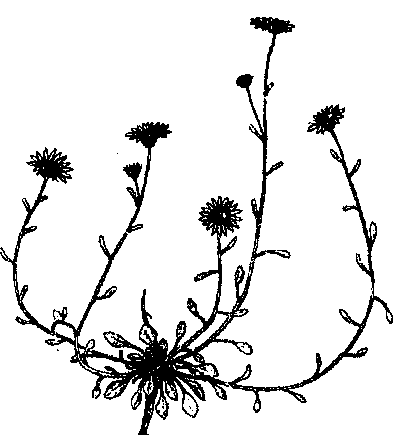 The Cedar Mesa Project
Thoughts on Visiting the High Desert
by Harvey Stillwater
Return to The Cedar Mesa Project Home Page.

\
---
"Do not jump into your automobile next June and rush out to the canyon country hoping to see some of that which I have attempted to evoke in these pages. In the first place you can't see anything from a car; you've got to get out of the goddamned contraption and walk, better yet crawl, on hands and knees, over the sandstone and through the thornbush and cactus. When traces of blood begin to mark your trail you'll see something, maybe. Probably not. In the second place most of what I write about in this book is already gone or going under fast. This is not a travel guide but an elegy. A memorial. You're holding a tombstone in your hands. A bloody rock. Don't drop it on your foot - throw it at something big and glassy. What do you have to lose?"
Abbey, Edward, Desert Solitaire Introduction page xii, Ballantine Books, New York, 1967
---
The above was written 30 years ago: We tend to think that things have been OK in the recent past but are getting worse in a hurry. Whereas things have been in trouble for a long time.
The author of this book loved the sandstone country and is inviting people to come see it and thereby possibly further deteriorate it - he recognizes that people don't relate easily to the country there. But he even suggests they crawl around busting up cactus and thornbush!
Abbey's writings and attitudes became popular and may have started the larger wave of visitation we currently experience.
There is always a danger of attracting people simply by describing an area and its situation - for example people flock to the scene of a disaster though that often can make the situation worse - counter-intuitive results are possible. Even though our teachings of how to behave in regard to archeological sites or the land is well meaning; our teachings may turn out to be wrong - then the result is that we have given people the confidence to act wrongly.
This is a dilemma which must be explicitly recognized. We tend to think we can correct situations with human intervention which actually require simply being left to correct themselves.
Perhaps it is time to say:
IF YOU CARE - DON'T GO!!!.
STAY HOME UNLESS YOU ABSOLUTELY MUST VISIT.
MAKE IT HARDER TO VISIT!
by: Harvey Stillwater
---
Return to Cedar Mesa home page.
---
URL of this page: http://bcn.boulder.co.us/environment/cacv/cacvcare.htm

Revised '8-Jul-2001,20:41:08'

Copyright &copy1996, 1999 SCCS.

---