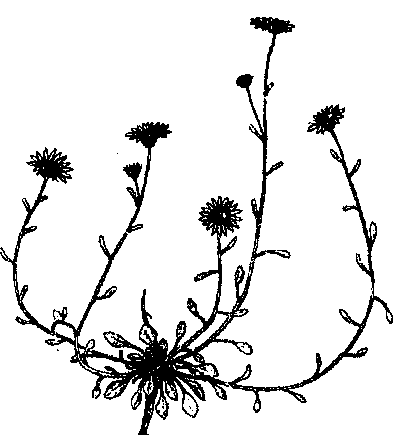 The Cedar Mesa Project
First Aid while in Grand Gulch
Return to The Cedar Mesa Project Home Page.

\
---
"I had had a few narrow escapes from rattlers and crumbling cliffs and a misadventure with some wild bees... A few more stings would have been too much for me. I was three or four days getting my eyes open and recovering the use of my hands."
Rusho, W. L., Everett Ruess, A Vagabond of Beauty, Peregrine Smith Books, Salt Lake City, 1983. p 178.
---
All of us have had misadventures hiking and backpacking. We can't always avoid accidents, but being prepared in the event an accident does happen is wise. We suggest that every member of your party have a personal first aid kit to carry, especially on day hikes, and with it (perhaps in the same container) survival items for the unexpected night out. If there are than 2-4 hikers traveling in difficult terrain, it is recommended that the group carry a more sophisticated medical kit.
Prepackaged medical supplies are available on the market for $10 and up. Large suppliers also sell individual kit items and containers. Prepackaged kits have disadvantages, however. You might prefer different items than the ones selected for you, and when you choose item by item, you know what is included. Also, as items are used up, remember to replace them.
Suggestion - put today's date on all supplies so you know when to replace them.
Here are some suggestions for a wilderness medical kit:
Adhesive tape. Also l-inch wide and plentiful. Should be of porous, not waterproof, cloth. To save bulk, pry the ends off the roll on which the tape is wound and stamp on it to flatten the core.
Aspirin or acetaminophen. A dozen tablets for pain and/or fever.
Bandaids. Several sizes. Three or more of each.
Elastic bandage. Can be useful if you must walk on a wrenched ankle or knee.
First aid manual. Especially for people who haven't taken first aid courses, a mechanical, step-by-step routine for dealing with emergencies can be useful. There are various portable manuals, from densely printed cram cards published by the Red Cross to James A. Wilkerson's hefty Medicine for Mountaineering published by Seattle Mountaineers. Another good pamphlet is Fred T. Daravill's Mountaineering Medicine, published by Wilderness Press and available in many stores.
Gauze bandage. One inch wide. Take not less than 10 ft.
Gauze pads. Three or four pads, 3-4 inch squares, in sterile envelopes.
Inflatable air splints for sprained ankles, etc.
Kit container. It's a good idea to have a rigid box, otherwise the items can get mangled. A fairly generous kit should fit in a box of about 2 inch 4 inch or 6 inch, though almost any shape will do.
Needles. For draining blisters.
Personal medicines. Anything you know you need. If you have a medical problem, consult your doctor before you head into the wilderness.
Razor blade. Various uses. Can substitute for scissors.
Safety pins. Like needles, you think of these as or repair items, but they have uses in first aid too, as for fastening arm slings and bandages.
Scissors. Mainly for cutting dressings, moleskin, repair tape. May be a knife.
Soap in some form. Biodegradable liquid in tube; powder in film can; or a fragment of a bar..
Thermometer, oral.
Tweezers. Mainly for splinters. They must be very sharp and not unmanageably small.
Water purifier. Though hardly a first aid item, this can be conveniently stored in the first aid kit. Giardia can be boiled out of the water in about 5 minutes of continuous boiling, but chemical treatments are often more convenient.
Additional items to consider:
Antibiotic burn ointment. Neosporin is often recommended.
Antiseptic. This item, often taken, is not absolutely required. If you do carry it, remember that few preparations are considered gentle enough to use directly on or in a wound. Betadine cleanser is one of them.
Cotton swabs. Various possible uses.
Moleskin or molefoam. Stick-on pads to cushion feet where blisters show signs of developing. Moleskin is thin; molefoam thicker. Take two or more sheets, depending on how easily you blister. Some people find adhesive tape works just a well.
Painkiller. Many hikers carry half a dozen 30-mg tablets of codeine or some other prescription painkiller. Watch expiration date and replace as needed.
Salt tablets. A very debatable item.
Triangular bandage. An item with many uses; the classic arm sling. Bulky (about 4 sq. ft ) and often missing from the small kits.
Do Not dispense prescription drugs to anyone but yourself unless you are trained or certified to do so.
In case of emergencies, emergency radio communication and limited aid can be gotten from the rangers at the Kane Gulch Ranger Station when the station is open. (The current schedule is March through October.)
Remember that cell phones usually cannot be relied upon in the canyons.
Extended search and rescue throughout the Cedar Mesa area is provided by the San Juan County Sheriff's Office. Response time for the Search And Rescue Team to respond can be as much as 24 hours, and searches are usually conducted only during daylight hours.
---
Return to Cedar Mesa home page.
---
URL of this page: http://bcn.boulder.co.us/environment/cacv/cacvfaid.htm

Revised '9-Jun-2001,11:10:14'

Copyright &copy1996, 1999 SCCS.

---