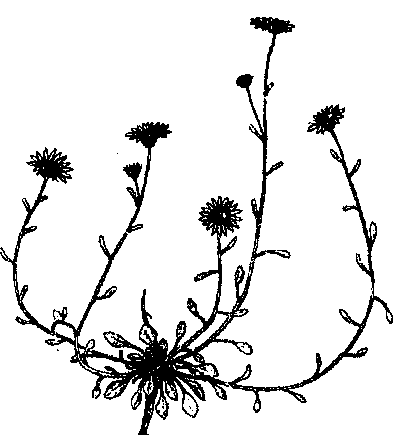 The Cedar Mesa Project
The Grand Gulch Management Plan
A Critical Review
Return to The Cedar Mesa Project Home Page.

\
---
"If you forget politics and think about the future, you will follow the sound business practices of any borrower. We are borrowing the land from our children. In the case of wilderness, that which we borrow and use can never be returned. Nor can the contribution its presence makes to the national consciousness, a measurable asset by any calculation, ever be replaced."
Shepherd, Karen, Testimony, Writers of the West Speak on Behalf of Utah Wilderness, Milkweed Editions, Minneapolis, 1996. P.26.
---
The Bureau of Land Management (BLM), San Juan Resource Area, has been implementing the Grand Gulch Plateau Management Plan since March, 1994. The plan provides for the management of cultural and natural resources on the Grand Gulch Plateau over the next 10 years. Regulations for visitor use reflect the need for continuing and increased protection of the natural and cultural resources of the Grand Gulch Plateau and include:
1. A ban on open fires in the canyons for ecological reasons. Fire rings now existing in the canyons eventually will be eliminated. The use of portable stoves will be required, and camping on the slickrock will be encouraged.
NOTE: Members of the Cedar Mesa Project, hereafter "CMP" recognizes the need to use portable stoves rather than open fires except under extreme situations. Shielded candles or lanterns are suggested substitutes for an open fire.
2. A limit of 12 for the total size of all groups including the guide and outfitters to reduce the environmental impact of larger groups.
3. A ban on pets, except in canyons where pack stock also is allowed, to reduce the impact on wildlife and the environment.
NOTE: CMP recognizes the need to limit pets to specific areas and to keep them under physical or voice control at all times to reduce impacts on potable water, the wildlife, ruins and other visitors. It is particularly necessary to keep dogs out of the ruins because of damage caused by digging, urinating, and defecating in them.
4. A ban on the use of technical rock climbing equipment to access archaeological sites to reduce the impact on these sites. As climbing equipment has become more sophisticated, these sites have become more accessible to a much greater number of people. To protect these hard-to-reach sites from excessive deterioration for future scientific research, limiting or discouraging access is an effective protection.
5. All organized groups of 8 or more persons and all parties using stock are required to obtain permits from the BLM office in Monticello at least 3 weeks prior to proposed use. These groups of 8 or larger and any group with pack stock are asked to camp in designated campsites to reduce the impact on the environment and to facilitate coordinated use of the sites. Where possible, tether livestock when not in use at least 3000 feet (900 meters) from water sources.
Note: CMP encourages the use of a permit system for all visitors as soon as possible because of the tremendous increase of visitor use. Permits also provide the opportunity to inform larger groups about low impact practices and site visitation etiquette.
6. A limit of no more than ten pack stock per party to reduce the impact on the environment and on wildlife in the canyons.
7. For overnite use, stock will be limited to Kane Gulch, Collins Canyon, Government Trail, Grand Gulch from Kane Gulch to Collins Canyon, Fish Creek Canyon from Comb Wash to the confluence with Owl Canyon. Stock is permitted for day use only in Fish Creek Canyon from Comb Wash to two miles above the confluence with Owl Canyon, McLoyd Canyon to the impassable pour-off, Owl Canyon to Nevill's Arch, and Bullet Canyon from Grand Gulch to Jailhouse Ruin, to reduce the impact on the environment and the wildlife of the area.
Note: CMP encourages further reduction of pack stock access in the canyons.
8. Limit camping near Junction, Turkey Pen, Split Level, Jailhouse, and the mouth of Bullet to no more than two consecutive nights to reduce congestion at these desirable sites.
9. Consultation with Native Americans, archaeologists, and visitors about the impacts of recreation on cultural resources, and adoption of appropriate use practices to conform and comply with current and future governmental policies.
Violations are subject to fines, citations, and/or Federal prosecution.
BLM intends to implement the following future parts of the plan as soon as possible:
1. A reservation and permit system for Grand Gulch, Fish and Owl Creek Canyons, and other high use areas between March 1 and October 31 to limit the numbers of backpackers in the canyons and reduce the impacts on cultural and natural resources.
NOTE: CMP strongly encourages implementing a permit system for all visitors as soon as possible. We also continue to recommend that revenue be budgeted and authorized for a greater number of rangers to service the Cedar Mesa Plateau.
2. Installation of information kiosks at all major trailheads to provide information about water availability, the extreme conditions that may exist in the canyon environments, liability for injury of hikers, topography, natural and cultural history, etc.
NOTE: CMP does not support having additional information kiosks at all canyon trailheads at this time. These may encourage more hikers and backpackers in already intensely visited areas, including those visitors not equiped or trained for the rigors and extremes of desert canyon hiking. They may also promote access at more arduous or environmentally sensitive routes. Instead, CMP encourages: 1) A detailed map and brochure to encourage inexperienced visitors to hike and backpack down Kane Gulch rather than other areas; and 2) Installation of a comprehensive kiosk at Kane Gulch Ranger Station for year-round accessibility with thorough and comprehensive information about: site visitation etiquette; low impact practices; maps; explanations about the rigours and extremes in the canyons; a statement of liability of the BLM and of the hiker; a comprehensive guide to day hiking in Kane Gulch; and a statement about the presence of Canyon Country Volunteers in the canyons. This information should emphasize why these practices are necessary.
Statements should be made in a positive rather than in an authoritarian tone to elicit willing compliance by visitors. If information boards are installed at places other than Kane Gulch, CMP encourages minimal visual-intrusive signs limited to a map, basic hazzards and precautions, and information about low impact practices and site visitation etiquette. CMP also suggests closing off false trails at trail heads and within canyons in natural ways with shrubs and rocks and revegetation to encourage visitors to use the most prominent trails while generally decreasing the impacts on the environment.
3. One way travel between Bullet and Kane Gulch to limit visitor contact and increase the wilderness experience.
NOTE: CMP strongly encourages putting a permit system in place rather than restricting the direction of travel which offers little benefit to the environment and much inconvenience to backpackers and hikers.
4. Installation of vault toilets at trailheads at Bullet Canyon, Collins Canyon, Fish and Owl Creek Canyons to limit the impact of human waste at these locations.
NOTE: CMP recognizes the need for modest-size toilets at the parking areas at heavily used trail heads, and may support the establishment of unobtrusive naturally decomposing waste facilites at campsites at Junction, Bullet, Jailhouse, Todie, and Collins for sanitary and aesthetic reasons.
In conclusion, even with the Grand Gulch Plateau Management Plan in place, BLM needs the cooperation of the users of the Grand Gulch Plateau for protection of the area. If you would like to become more involved in educational activities to protect the canyon environments, you may wish to join Canyonlands Natural History Association (CNHA), and its affiliate, Cedar Mesa Project (CMP). Please contact: CNHA: 30 South 100 East, Moab, Utah 84532, (Tel: 435/259-6003); or the BLM, San Juan Resource Area, P.O. Box 7, Monticello, Utah 84535, (Tel: 435/587-2141); or any of the members of the Boulder-Denver group. Ann Phillips, (Tel: 303/449-5527).
If you have a strong opinion about any of the above regulations, please express them to either the CNHA, CMP members, and particularly to the Bureau of Land Management, P.O. Box 7, Monticello, Utah 84532.
---
Return to Cedar Mesa home page.
---
URL of this page: http://bcn.boulder.co.us/environment/cacv/cacvggmp.htm

Revised '9-Jun-2001,11:10:14'

Copyright &copy1996, 1999 SCCS.

---