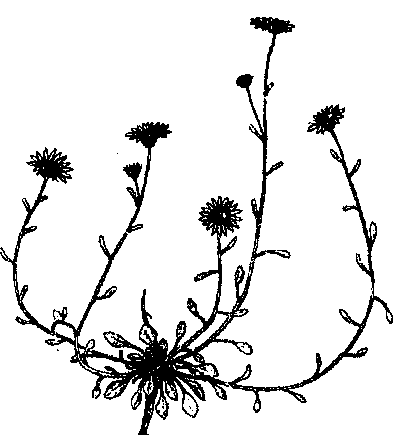 The Cedar Mesa Project
Reservations for Cedar Mesa Access
Return to The Cedar Mesa Project Home Page.

\
---
An important announcement from the Bureau of Land Management for everyone considering traveling to or having access to the Cedar Mesa and Grand Gulch Area -
---
BLM Advance Reservation and Permit Required for
Grand Gulch and Cedar Mesa Recreation Use.
The Bureau of Land Management, Monticello Field Office will require a permit for recreation use of trails on Cedar Mesa and the Grand Gulch Primitive area from March 1 to November 30. Additionally, advance reservation will be required from March 1 to June 15 , and September 15 to November 1.
A small number of first come first serve overnight permits will be available daily but can only be obtained between 8 am and 12 noon. Day use of the canyons will not require reservation, but will require a day use pass or multi-day use pass (7 days), for which a fee is charged, from March 1 to November 30 also.
According to Kent Walter, BLM Monticello Field Office Manager, these new requirements are a continuation and implementation of direction established in the 1993 Grand Gulch Plateau Cultural and Recreation Plan. Recreation use of this very popular area continues to increase, said Kent Walter.
Crowding is a problem during peak times of the year and the reservation and permit system will help minimize impact on this fragile resource while contributing to the visitor experience. We have posted a notice for visitors, and have sent letters to commercial users during the past year notifying them of the changes. Anyone who has visited the area understands why this initiative is necessary.
The permit area involves recreation use of canyons on Cedar Mesa including Grand Gulch Primitive Area, Fish and Owl, McCloyd, Road, Lime and Slickhorn Canyons. Use on the mesa tops of Cedar Mesa will not require any permits at this time.
Advanced reservations will be accepted by phone or mail to the Monticello BLM office starting January 1, 1999. Fees collected from visitors will be used to augment protection of Cedar Mesa's outstanding cultural and primitive recreation values.
Cedar Mesa has long been identified with world class Ancestral Puebloan cultural remains and excellent day hiking and backpacking opportunities. Grand Gulch itself has been managed to protect these cultural and primitive recreation values since 1970 when the Secretary of the Interior designated it as a Primitive Area.
The other canyons were protected within the Cedar Mesa Area of Critical Environmental Concern in the 1991 San Juan Resource Management Plan (RMP).
In recognition of increasing recreational visitation and declining resource conditions, the BLM developed the Grand Gulch Plateau Cultural and Recreation Area Management Plan in 1993. In 1991, individual self-serve permits, advanced reservations for pack stock and larger foot parties, and fees were first established for Grand Gulch.
The fee for either day use or overnight non-commercial recreation use of the Cedar Mesa Canyons must be paid before entering. The day use fee ($2/person/day) can be paid at the Kane Gulch Ranger Station or at fee tubes placed at the trail heads.
A multi-day use pass ($5/person for a 7 day pass) may be obtained at any trail head at Kane Gulch, or through the BLM Monticello Field Office. Advanced overnight reservations ($8/person/trip) can be made through the BLM Monticello Office, and can be paid for by credit card, personal check or money order.
Overnight walk-in permits are available only at Kane Gulch for $8/person/trip paid by credit card or check only.
However, groups of 8-1and pack and saddle visitors are not eligible for walk-in permits and must obtain an advance reservation from the Monticello Field Office.
Due to concerns for public safety, resource damage and cultural resources protection, campfires continue to be prohibited within any canyon on Cedar Mesa. Campfires may still be used on the mesa tops of Cedar Mesa.
For reservation and information, contact -
Bureau of Land Management,
Monticello Field Office,
435 North Main Street,
P.O. Box 7,
Monticello, Utah 84535
Tel: (435) 587-1532
For more and latest information, see - the BLM Cedar Mesa web site
---
Return to Cedar Mesa home page.
---
URL of this page: http://bcn.boulder.co.us/environment/cacv/cacvrule.htm


Revised '9-Jun-2001,11:10:14'


World Wide Web page by SCCS.

Copyright &copy1996, 1999 SCCS.

---