BMRC N SIG
Switching Module Loop Layout
Last Modified On: Sunday, March 31, 2002
---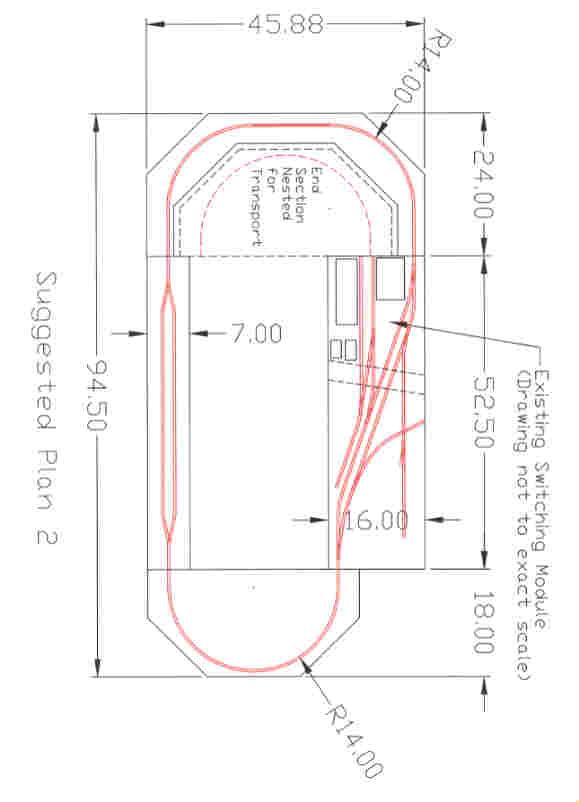 The above drawing is our proposed layout for using the switching module. The Switching module is built to the popular track plan published in a number of magazines in the past. It is also know as the 'Time Saver' where a switching problem is presented is the operator and competitions held to see how quickly it can be solved.
It was thought after building the module that it would be more useful as a layout or part of the modular setup. As the N-SIG had done a number of exhibits at the Colorado Railroad Museum at Golden for 1 to 2 days, a smaller setup than the modules would be useful for such displays. The above drawing is the proposed design for this. We believed that the layout should be easly transportable and to this idea have designed the end pieces to interlock together and the straights to fit within a 2' wide space.
The N-SIG is also looking at incorporating the switching module into the modular layout at a later date.
---