The Cedar Mesa Project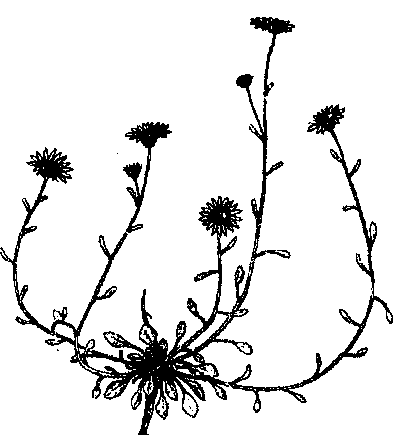 "The canyon country does not always inspire love. To many it appears barren, hostile, repellent - a fearsome mostly waterless land of rock and heat, sand dunes and quicksand, cactus, thornbush, scorpion, rattlesnake, and agoraphobic distances. To those who see our land in that manner, the best reply is, yes, you are right, it is a dangerous and terrible place. Enter at your own risk. Carry water. Avoid the noonday sun. Try to ignore the vultures. Pray frequently."
Abbey, Edward, The Journey Home, E. P. Dutton, New York 1977, p. 87
---
*** The Cedar Mesa Project has a direct Internet domain name! Change your bookmark to - http://www.cedarmesa.org/ ***
The Cedar Mesa Project (CMP) is a Boulder, Colorado-based grassroots endeavor aimed at minimizing human impacts in the greater Cedar Mesa area through education about the environment and cultural and natural history of this fascinating area. CMP hopes to rekindle a new respect for the landscape, the Native American archaeological artifacts and ruins, the art of recording rock art, and the historical signatures and artifacts left by members of the early expeditions of the area.
This CMP web site offers the following information about "low impact and leave no trace" practices for hiking and camping in desert environments, information about global postioning systems, as well as a suggested etiquette for viewing and visiting archaeological sites of the Anasazi, or Hisatsinom, the Ancestral Puebloan people, without destroying them, some of the applicable federal regulations about Native American artifacts, an extensive bibliography of writings about the Cedar Mesa Area, reviews of selected books about the Native Americans, and a presentation of some of the current addresses and links to resources about the area, links to resources about archeological dating, (*** NEW *** ) Bureau of Land Management Access Rules. Plus there is an extensive list of links to many environmentally related web sites.
As our population increases in number, our ability to alter the landscape is compounding. Our collective and individual decisions about how to conduct ourselves when visiting the Colorado Plateau is becoming more and more significant to the future of this area.
The land is bold and rugged, full of discoveries and adventures. One needs to be prepared and respectful of the weather and the land itself, recognize the intense sense of personal responsibility for one's own personal safety, and yes, survival. However, the Cedar Mesa area offers many extraordinary opportunities.
The following links will take you into much more information about how to enjoy and safeguard the Cedar Mesa Area:
(*** NEW ***) = added since November 15, 2001.
---

"Together we can make a difference"
---
Respect and Enjoy!
---
You are visitor number [an error occurred while processing this directive] to the Cedar Mesa Project web site in its new home at Boulder Community Network since December 29, 2000.

URL of this page: http://bcn.boulder.co.us/environment/cacv/'CACVHOME.HTM'

World Wide Web page by SCCS.

Copyright &copy1996, 2001, SCCS.
---