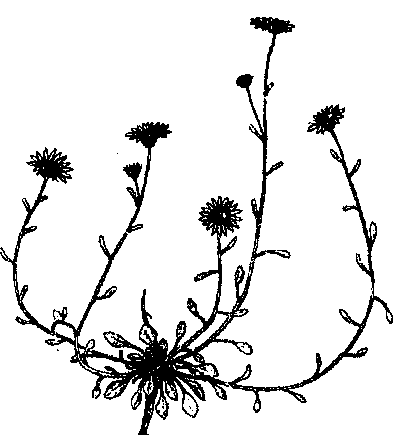 The Cedar Mesa Project
Book Reviews
Return to The Cedar Mesa Project Home Page.

\
---
Kokopelli
The Making of an Icon
Kokopelli

The Making of an Icon

By Ekkehart Malotki

Publisher - University of Nebraska Press

Lincoln, Nebraska

68588-0255

Web: http://www.nebraskapress.unl.edu/

ISBN: 0-8032-3213-6

Copyright 2000
This book is a scholarly study of the Kokopelli phenomenon, where an obscure rock art symbol from many prehistoric Native American Rock Art sites throughout the Four Corners area has become a widely-recognized, but sanitized for Anglo sensitivities, art symbol throughout contemporary American culture.
The author relates the Kokopelli symbol to a fertility deity or kachina in contemporary Hopi culture known as kookopölö, looking at similarities and differences. He makes the suggestion that the modern kookopölö may be a derivative of whatever served as the model for the original kokopelli artworks.
Another cultural similarity is the fact that many of the original kokopelli drawings showed a hunchbacked figure; in contemporary Hopi society, touching a hunchbacked figure is supposed to bring one good luck or fertility).
The author then explores another Hopi totem, the cicada, as perhaps being part of the Kokopelli legend. The cicada has what appears to be a hump on its back similar to some rock art flute players plus their loud trilling sound can resemble the sound from a flute. The cicada has also been associated with warmth, hot weather, or the heat of the day. I.e., the cicada's music causes hot weather which would be good for crops.
There are investigations into other cultural similarities, such as the flute-playing nomadic medicine men who used to travel around much of South America.
The author illuminates some of his conjectures with presentations of several authentic tales from the "Rememberers" - older people who recall the legends of their ancestors. These tales are presented in both modern English and Hopi language to preserve the original content in spite of different language concepts.
The book includes an appendix of a brief introduction to the Hopi alphabet - which presents the functional sounds and their phonemic representations, along with examples from other languages.
The author is native Hopi and brings in much of his cultural background to illuminate this study.
Reviewed by E. Stiltner, Copyright © 2001.
---
Here are links to more information -
---
Return to Cedar Mesa Book Review Page.
Return to Cedar Mesa home page.
---
URL of this page: http://bcn.boulder.co.us/environment/cacv/'CACVBKOK.HTM'

World Wide Web page by SCCS.
---