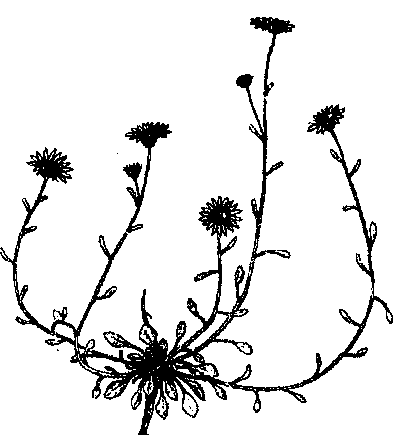 The Cedar Mesa Project
Book Reviews
Return to The Cedar Mesa Project Home Page.

\
---
In Search of the Spanish Trail
Santa Fe to Los Angeles, 1829 - 1848
In Search of the Spanish Trail

Santa Fe to Los Angeles, 1829 - 1848

By C. Gregory Crampton and Steven K. Madsen

Publisher - Gibbs-Smith Publishers

P.O. Box 667

Layton, Utah,

84041

Web:http://www.lights.com/publisher/db/7/2027.html

ISBN: 0-87905-614-2

Copyright 1994
This book is a popular presentation of the results an extensive survey and mapping of the 1,120 mile long Spanish Trail that began in 1976. The authors also did extensive literature review - there is a very impressive bibiography - plus traveled, by whatever means possible, what is believed to be the entire extent of the Trail. This was by passenger car, four-wheel drive vehicles, horseback or even by foot.
Much of the challenge of this project was the fact that although the Trail was extensively used during its heyday, during the mid 1830's, most of the travelers were illiterate, or, for whatever reason, not interested in making written notes about the experience. Aside from a few exceptions, much of the track of the Trail has had to be rediscovered from a wide variety of researches, such as early American survey expeditions, railroad surveys, city platting maps and such.
The book is divided into twelve main sections; each presents a detailed explanation devoted to a 50 to 200 miles section of the Trail:
Santa Fe to El Vado
Ute Country, from Puerta Grande to the La Plata River
Mesa Verde area, Land of the Anasazis
Piute Spring to Green River
Green River to Castle Valley through the San Raefel Fault country
Salina Canyon, Sevier River to the Fish Lake area
Circleville to Mountain Meadows
Virgin River area
California Crossing, Las Vegas, and Spring MOuntain
Mojave Desert region
Barstow, Mojave River, Cajon Pass
Cajon Pass to Los Angeles
Along the route, the authors mention many of the local (modern) highlights, such as national parks, monuments, museums and libraries that can add to the enjoyment of anyone who wishes to repeat the route.
This book has an extensive 10-page publications bibliography that appears to be a major summary of the historical information known about the Spanish Trail.
There is also a 3-page map bibliography referencing a wqide variety of the early maps of the area.
Reviewed by E. Stiltner, Copyright © 2001.
Here are some links to more information about the Spanish Trail -
---
Return to Cedar Mesa Book Review Page.
Return to Cedar Mesa home page.
---
URL of this page: http://bcn.boulder.co.us/environment/cacv/'CACVBSPT.HTM'

World Wide Web page by SCCS.
---