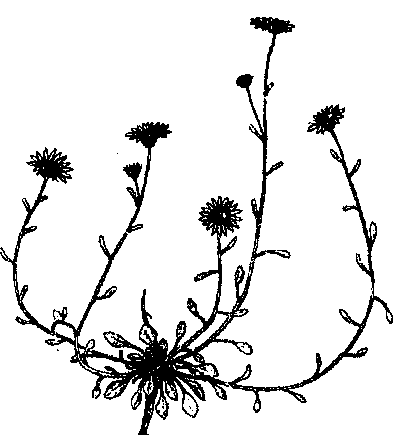 The Cedar Mesa Project
Hypothermia and Hyperthermia in Canyon Country
by Barbara Stiltner
Return to The Cedar Mesa Project Home Page.

\
---
" There is no sun and I chill quickly. The wind cuts through my shirt. In the canyon it was warm and protected; up here it's freezing. And the weather prognostication, to judge by the clouds, is unpleasant: cold, windy, and wet.
Zwinger, Ann, Wind in the Rock, Harper and Row, Publisher, New York, 1978. p. 152.
---
In a period of less than six months, I experienced the extremes of desert country on backpacking trips. My first experience in late June included temperatures which were as high as 110 degrees Fahrenheit. We were in no immediate danger because we were careful. We had plenty of water, moved more slowly than on other backpacking trips, carefully protected ourselves from the sun by using sunscreen and loosely fitted clothing, and often consulted our topographic map to be sure that we knew where we were at all times. We packed in a short distance, took day hikes, and packed out in the late afternoon when the temperature was lower. When we arrived at our car, we were sweaty, smelly, and dirty but otherwise in good condition. The biggest casualty of the trip was that our old SVEA stove finally self destructed in a ball of flame. Did it overheat? Since this was our first trip in desert country, we thought the temperatures were normal.
The second trip was in mid-October and the weather was balmy and pleasant initially. The first two days were bright and sunny. As Cedar Mesa Project members, we met other visitors on the trail and enjoyed the opportunity to share our knowledge and enthusiasm for the canyon country. As we set out on our second day's excursion, we med Fred Blackburn who said the weather looked ominous and he was getting out of the canyon. Instead of heeding his advice, we backpacked further in, set up a delightful camp and went off to explore the local Anasazi ruins, undeterred by a little rain. The next morning we were greeted by rain and snow. Hastily packing up, we retraced our steps up the canyon. As the morning progressed we had more and more difficulty crossing the stream which had been dry the day before. Eventually, further crossings became dangerous because of the possibility of flash floods and our own incr4asing coldness and exhaustion. After a night camped high on the canyon wall in layers of warm clothing and sleeping bags watching the snow and rain fall, we were greeted by sunshine and were finally able to leave the canyon without further danger. Plenty of food, reliable equipment and our own careful actions prevented further misery.
What have I learned from these experiences? The extremes in canyon country can be frightening. Years of backpacking in the Colorado Mountains have not placed me in such extreme and dangerous conditions. Perhaps I have been lucky. However, I think it is more complex. My advice is to prepare for these heat and cold extremes. Always carry plenty of food, water, and waterproof clothing for the current season and for these possible conditions. Keep your clothing and sleeping bag in the pack dry by using plenty of plastic. We would have been more comfortable on the second trip if our jackets and handgear had been dry and if our boots had not become cold and wet. Having alternative footwear might have helped. Plastic bags inside our boots might have kept our feet warmer and drier.
Hopefully, you will not experience the extremes of canyon country, but I suggest always being prepared for the extremes even on day hikes. On both trips, we were lucky and careful to avoid actual hyperthermia or hypothermia, and with preparation, you will be lucky also. One handy reference is the Desert Survival Handbook by Charles A. Lehman.
by Barbara Stiltner
For further information about travling in this area, see: Backpacking and Hiking in the Grand Gulch Area
---
Return to Cedar Mesa home page.
---
URL of this page: http://bcn.boulder.co.us/environment/cacv/cacvhypo.htm


Revised '29-Jun-2001,20:06:24'


World Wide Web page by SCCS.

Copyright &copy1996, 1999 SCCS.

---