City of Boulder/USGS Water Quality Monitoring

Boulder Creek Watershed
Online Real Time Cameras

The following image map catalogs real time online camera sites available around the Boulder Creek Watershed. These netcams are maintained by a variety of agencies and private individuals. Mouse over the site markers to view the site title in the text box below. Select on the site marker to view real or near time images from these locations. Over 60 additional online Colorado cameras are available from the Colorado Net Camera Collection maintained by Retha's Cyber World.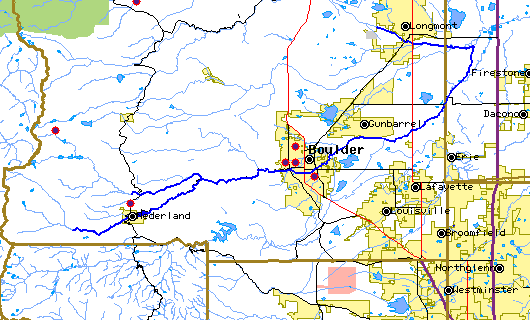 Last Page Update - Tuesday December 27, 2005