Streamflow Reconstructions from Tree Rings: an Example from Middle Boulder Creek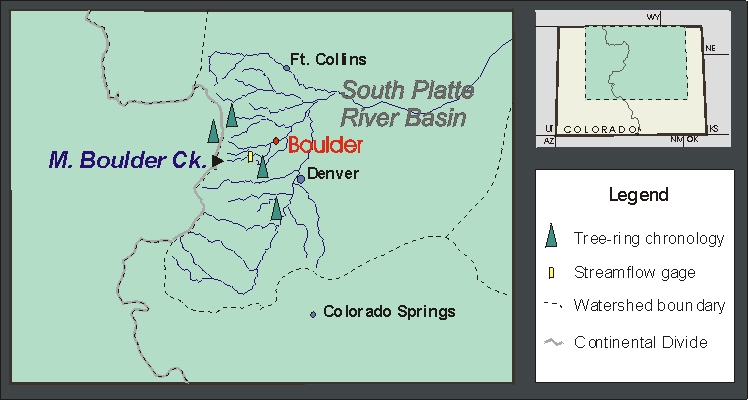 Figure 1. Map showing location of Middle Boulder Creek, the gage at Nederland, and the tree-ring chronology sites used for the reconstruction.
Use your back key to return to article.

Return to Drought, Fire & Flood Homepage

Drought - Fire - Flood - It's All Connected


---
INVITATION BASIN is a community project actively seeking public participation. We appreciate all feedback and welcome comments, suggestions and contributions. To find out more about how you can be involved, click here.
---
BASIN is supported by the US EPA, the City of Boulder, WASH, BCWI and BCN
---
Home | Site Map | Glossary | Bibliography | Contributors
About BASIN | Attribution | Feedback | Search