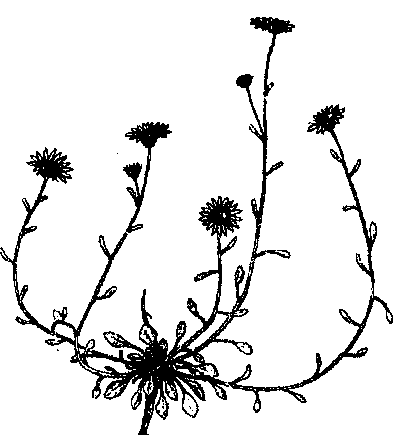 The Cedar Mesa Project
Children Exploring Cedar Mesa
Return to The Cedar Mesa Project Home Page.

\
---
"We don't inherit the earth;
We borrow it from our children."
Hopi Reservation, Third Mesa, Trading Post sign.

---
Exploring, chasing, throwing, creating, and learning! This is the world of a child.
Kids are wonderful backpacking and hiking companions in the back country; they are naturally stimulated by camping in the High Desert; yet their play can be potentially destructive to the treasures on Cedar Mesa.
When you have a child with you, be extra crystal clear explaining that this area has many frail desert resources such as plants and cryptobiotic soil as well as archaeological information which can be destroyed in a blink of an eye.
Be conscious of Leave No Trace and Minimum Impact Practices; be remindful of archaeological site visitation etiquette and saving historical signatures; be aware of the potential dangers such as flash flooding, lack of water, and water contamination on Cedar Mesa, and keep in mind safety evacuation routes.
But most of all, enjoy!.
---
Links available for Children Exploring Cedar Mesa:
A Reflection on Stewardship
Archaeological Site Etiquette
Connections to the Past
Cryptobiotic Soil
A Brief Cultural and Natural History of the Cedar Mesa Area
Dogs in the Wilderness
A Suggested Equipment List for High Desert Backpacking
Flora of Grand Gulch Area
Leave No Trace
Minimum Impact Practices
Resources, Contacts in the Cedar Mesa Area
Your Hiking and Backpacking Safety in the Grand Gulch Area
Save the Signatures
Trail Distances in Grand Gulch
Water in the Grand Gulch Area

---
Return to Cedar Mesa home page.
---
URL of this page: http://bcn.boulder.co.us/environment/cacv/cacvkind.htm

Revised '9-Jun-2001,11:10:14'

Copyright &copy1996, 1999 SCCS.

---