---
developed by Sheila Murphy and Tammy Fiebelkorn, Project Coordinator, BASIN project, City of Boulder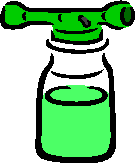 Lately, there has been a lot of public attention given to the use of pesticides. Some claim the use of pesticides has dire effects on water and soil quality and even on the health of humans. Others say that the harmful effects of pesticides have been highly exaggerated.
Who's right? Read below to begin your pesticide education and form your own opinion.

First, let's define a pesticide: A pesticide is any substance intended to control, destroy, repel, or attract a pest. A pest is generally considered a living organism that causes damage or economic loss, or transmits diseases. Pesticides can include herbicides, insecticides, and fungicides. There are even pesticides in some household cleaning products, such as toilet bowl cleaner, disinfectant, and mildew remover.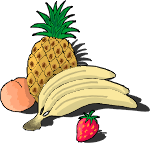 Why are pesticides used ? Pesticides have become an important part of our everyday lives. Much of the food avaliable at major supermarkets has been treated with pesticides at some point along the way from farm field to our kitchen table. Many diseases transmitted by insects, bacteria, and rodents are controlled with the use of pesticides. Pesticides are also used to keep our lawns green and keep out those unwanted insects and weeds.
What effects do pesticides have on our environment and health? There is increasing concern about what effect pesticides have on human health and the environment. Pesticides can end up in our water, and some pesticides degrade to form byproducts. Pesticides can potentially pollute the soil, water and air. This pollution can be hazardous to people, pets, and wildlife, especially when stored, handled, applied, or disposed of improperly. Pesticide effects on human health can include: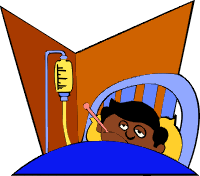 Skin reactions such as redness, itching, swelling, blistering, or pimples
Stinging and swelling in the mucous membranes of the eyes, nose, and mouth
Lung injury, resulting in shortness of breath, drooling, or rapid breathing
Injury to the stomach and intestines, resulting in nausea, vomiting, abdominal cramps, or diarrhea
Injury to the nervous system, causing excessive fatigue, sleepiness, headache, muscle twitching, and numbness
(From U.S. EPA's "Citizen's Guide to Pest Control and Pesticide Safety&quot)
Are pesticides a problem in the Boulder area? There is no easy answer to this question. Residents are certainly concerned about the use of pesticides and some have called for a limit to the amount of pesticides that can be used in the area. However, there is currently no limitation or prohibition on the use of pesticides. The city has a pesticide ordinance that requires that Boulder residents be notified when and where pesticides are used. In addition, the city of Boulder has an integrated pest management plan to curtail the use of pesticides in city operations.
Despite the great amount of public debate on this issue, very little scientific research has been done to determine the levels of pesticides in the area until now. A groundbreaking new study is underway to shed some light on pesticide pollution in Boulder Creek. BASIN, the U.S. Geological Survey and the City of Boulder are collaborating on a study of water quality in Boulder Creek that will analyze the level of various pesticides in Boulder Creek. For the latest information on this study, see the Boulder Creek Millennium Baseline Study webpage.
For more information on pesticides, check out:
The U.S. Geological Survey's NAWQA Pesticide National Synthesis Project
The City of Boulder's Office of Environmental Affairs
The U.S. Environmental Protection Agency's website on pesticides
---
INVITATION BASIN is a community project actively seeking public participation. We appreciate all feedback and welcome comments, suggestions and contributions. To find out more about how you can be involved, click here. Help BASIN serve your needs, take our "10 questions in 10 seconds" survey.
---
BASIN is supported by the US EPA, the City of Boulder, the Keep it Clean Partnership, BCWI and BCN
---
Home | Site Map | Glossary | Bibliography | Contributors
About BASIN | Attribution | Feedback | Search

Last Page Update - Wednesday April 25, 2007