Geologic Map of the Boulder Area

Excerpted from "Boulder, A Sight to Behold: Guidebook" (1976) by Donald D. Runnells,
modified by Sheila Murphy.
Graphics adapted from Runnells by Erica J. Keefe.
---
Simplified geologic map of the Boulder Region. Patterns refer to different ages of rocks.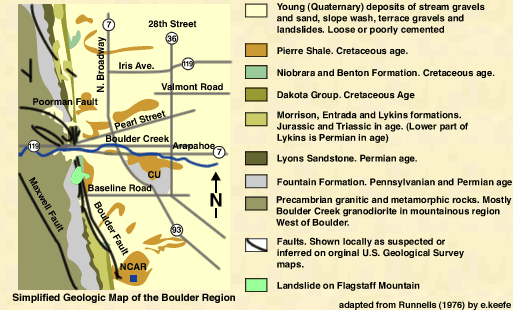 ---
Additional Geology Information
For more information about geology and mining in the Boulder area, see the BASIN bibliography.