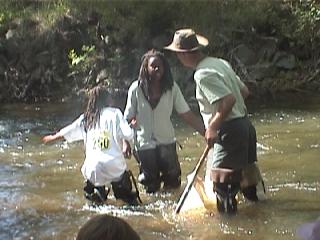 What can I do every day to make a difference?

What are some of the tools
I can use to be better informed and aware of the local environment?

Where does my water come from? How do I use it? Where does it go downstream?

How can I get involved in local environmental efforts?
"We all live downstream" is an expression which reminds us
of how the hydrologic cycles connect us with the larger
environmental systems the surround us.
Yet water is so common in our everyday lives
we often don't stop to think about the basics:
"Where does my water come from?"
"How am I impacting the water I use?"
"What happens to the water downstream?"
Given that many key environmental issues are connected to water and yet we often take water for granted in our lives, these are important questions to explore.
In this section of the BASIN website, we examine a variety of indicators relating to community and environmental health that have to do with water in the Boulder area, including the environmental indicators put together by the Boulder County Healthy Communities Initiative (BCHCI) and the EPA's Index of Watershed Indicators. We also examine the water quality data available on the BASIN website to look for important indicators of stream health, and water consumption data from recent studies conducted on domestic water use in the region.
Finally, we look at things we can do in our everday lives to become more "waterwise" and environmentally aware.
---
Beyond BASIN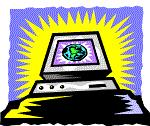 EPA Sites Conservation Water Protection: Personal Action Other Links of Local Interest
Other Communities in the in the Boulder Area
The Town of Nederland currently has no website.... but be sure to check out the Rocky Mountain CAM near Nederland with view of the Arapahoe Peaks region.