Overview
Contaminants
Federal
UST Legislation
State Support
Cleanup Status
UST Definitions
Colorado
Oil Inspect Sec
UST Data
LUST Anatomy
Corrosion
Leaks
Site Character
Remediation
Source
Groundwater
New Tanks
Installation
Monitoring
Federal LUST Regulations
Initial Response to LUST Problems. In the early 1980s, the states and EPA estimated that many of the several million underground storage tanks (USTs) in the United States that contained petroleum or hazardous chemicals were leaking. Many more tanks were approaching the end of their useful life expectancy and were expected to leak in the near future. States continue to report that leaking USTs (LUSTs) are the leading source of groundwater contamination, and that petroleum products are the most prevalent contaminants.
To address this nationwide problem of LUSTs, Congress established a leak prevention and detection program through the 1984 amendments to the Solid Waste Disposal Act, often referred to as the Resource Conservation and Recovery Act (RCRA). The act directed EPA to set operating requirements and technical standards for tank design and installation, leak detection, spill and overfill control, corrective action, and tank closure (RCRA, Subtitle I). Since 1988, regulations have been phased in. The last of these regulations (which requires that all tanks be upgraded, replaced, or closed) entered into effect on December 22, 1998. The current codes for regulation of USTs are found in 40 Code of Federal Regulations, Parts 280 and 281.
LUST Trust Fund. In 1986, Congress created a response program for cleaning up releases from leaking petroleum USTs through the Superfund Amendments and Reauthorization Act (SARA) which amended RCRA Subtitle I. These provisions authorized the EPA to respond to petroleum spills and leaks, and created the LUST Trust Fund for the cleanup of leaks from petroleum USTs in cases where the UST owner or operator does not clean up a site. The LUST Trust Fund money is used primarily by the EPA and states that have entered into cooperative agreements with the EPA to oversee and enforce corrective actions performed by responsible parties. The EPA and states also use Trust Fund monies to
conduct corrective actions where no responsible party has been identified,
conduct corrective actions where a responsible party fails to comply with a cleanup order, and
take cost recovery actions against parties in the event of an emergency.
Since 1987, the money in the LUST Trust Fund has been derived primarily from a $0.001-per-gallon motor fuels tax which commenced in 1987. The tax generated approximately $150 million per year and more than $1.6 billion before the taxing authority expired in December 1995. Congress reinstated the LUST tax in the Taxpayer Relief Act of 1997 for the period October 1, 1997, through March 31, 2005. As of December 31, 1998, the Trust Fund balance was $1.25 billion.
Details about current legislative and funding issues are available in this report by the Congressional Research Service, from which much of this section was borrowed.
Support of State LUST Programs. One of the provisions of RCRA Subtitle I is the establishment of state UST oversight programs and funds to assist UST owners in upgrading existing tanks and remediating LUST sites. States were deemed to be in a better position to deal with the specific issues of UST management and LUST cleanup. Following approval of state programs by the EPA, states are responsible for UST and LUST management.
Fifty states have entered into cooperative agreements with EPA and receive grants under these agreements to help cover the cost of administering the LUST program. States generally use the LUST program grants to hire staff for technical oversight of corrective actions performed by responsible parties, and also for undertaking emergency responses and cleaning up abandoned tank sites. These grants have totaled about 38% (approximately $788 million) of the total amount available from the LUST Trust Fund. For each of FY1997 and FY1998, the Administration requested $71.2 million for the program, and Congress provided $60 million and $65 million, respectively. For FY1999, EPA again requested $71.2 million, while Congress approved $72.5 million. Some organizations, like the American Water Works Association, have voiced opinions that this pace of funding is not adequate to keep up with the LUST problem.
Forty-seven states, including Colorado, have established state LUST trust funds, or financial assurance funds, which usually satisfy the financial responsibility requirements for tank owners and operators with UST upgrading and LUST remediation problems. Unlike the federal LUST Trust Fund, many state funds may be used to reimburse financially solvent businesses for some or all of the costs of remediating leaking UST sites. Reimbursements often have benefited small businesses that faced financial hardship when paying cleanup costs. Revenues for these funds are typically generated through gas taxes and tank fees. For 1997, the total balance for state funds reached approximately $1.34 billion, annual revenues were $1.31 billion, and outstanding claims against the funds reached $2.31 billion.
EPA also uses a portion of the LUST Trust Fund appropriation to oversee cooperative agreements with states, to develop program policies and guidance, to provide training, and to implement LUST corrective action programs on Indian lands. Currently, EPA priorities in the LUST program include
implementing Risk-Based Corrective Action (RBCA) to reduce the backlog of confirmed releases and to help states use their resources more efficiently
providing assistance to Indian Tribes
evaluating the risks and identifying cleanup techniques for methyl tertiary butyl ether (MTBE)
promoting alternative site investigation and remediation technologies
supporting state programs with targeted training and technical assistance.
Continued on the next page...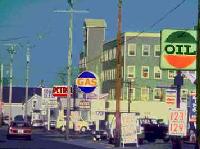 The EPA's Underground Storage Tank web site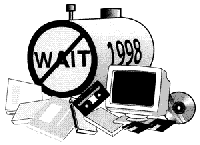 The EPA provides a comprehensive catalog of its materials on USTs -- publications, videos, and a guide to internet availability of these materials.