---
---
---
---
---
---
---
---
---
FAVORITE LINKS
BASIN Kid's Network
Toni's Links to Water Education Projects: Where to go for more ways to learn from water.
Want to make your own webpages (and contribute to BASIN's network....hint, hint...) Visit: Webmonkey for Kids.
WatershED Learning Activities Learn about water in general and the Boulder Creek Watershed in particular through these online resources and a Teacher's Guide (PDF).

Colorado Division of Wildlife Rivers of Colorado
Water Watch Network

Over a half a dozen local schools have participated in the Water Watch program in the past ten years. Students not only learn the basics of water quality testing but provide data that the Division of Wildlife uses to determine the health of Colorado streams.
Local River Watch Activities
Go to River Watch Data for Boulder Area
---
Waterbudget: Compare Precipitation and Potential Evapotranspiration between Silver Lake (near the Continental Divide at over 10,000 feet and the city of Boulder at 5,600 feet).
Fifth Grade Water Unit by Douglas Elementary's Kenneth Nova can be used alone or as a way to supplement planning for the Children's Water Festival every May.
Also see Interactive Water Quizzes in BASIN Personal Action
The City of Boulder Watershed Outreach Program provides teachers with simple, free, and fun ways to include new lesson plans in classroom curricula.
---
BASIN and Sojourner School Make Waves : Students Produce Boulder Creek Television Program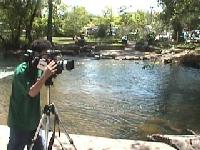 Sojourner School Middle School students have been studying Boulder Creek Watershed all year. With the help of BASIN and Let's Go Live Productions, they have produced their own television program about many aspects of Boulder Creek.
---
Educational Standards

Can BASIN help teachers and students comply with the education standards being applied at the state and district level? Certainly! While the learning activities in BASIN are not a substitute for getting out and learning by experience in the watershed, there are many specific standards that BASIN addresses.
We focus on science and geography standards, but BASIN can also be used to meet literacy and technology standards as well.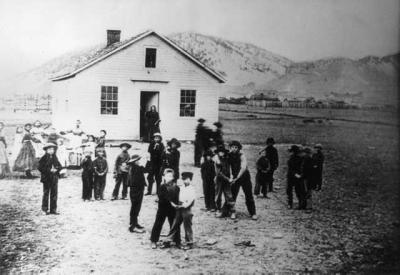 With the first school in what is now the state of Colorado built here in 1860, the Boulder area has a long history of educational service to the community. BASIN aims to provide learning and service opportunities throughout the greater Boulder area by focusing on water and related environmental concerns. Accept our invitation to participate in building the Boulder Area Sustainability Information Network. While the entire BASIN website holds numerous opportunities for learning about the Boulder area and local water dynamics, this section offers specific learning activities and supplemental materials for teachers, students and interested citizens.
---
Beyond BASIN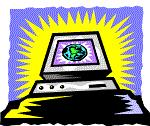 Virtual Field Trips
Other Educational Resources